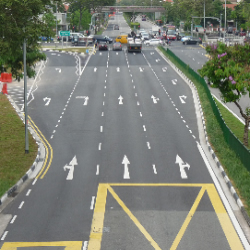 Traffic Management planning is the most important part of what we do. Traffic management is not just about putting out signs and cones on a road and hoping for the best. It requires a great deal of planning to make sure that every runs smoothly and avoid unnecessary complications once the traffic management measures are in place.
Long before your final traffic management drawings are produced, one of our operatives will conduct a thorough site survey to assess your project. We will discuss our findings with you to come up with a plan that is in line with current legislation, and that satisfies your requirements. We carefully assess every aspect of your project including parking, pedestrians, existing road signage, road layout, vehicle movements, visitors to the site, required permissions, nearby amenities such as schools and hospitals, risk assessment, and contingencies in case of emergencies.
Action TM aims to cause as little disruption to the public and road users as possible by meticulously planning out our traffic management solutions.