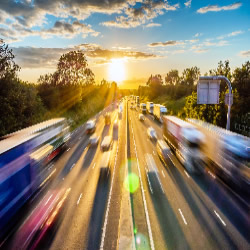 No matter where your event is taking place we have a traffic management solution to suit your needs. We are experienced in working with highway maintenance crews, event planners, film and TV crews in many locations.
Whether your project location is on a quiet country road, a private estate, or a busy motorway, we have the experience, staff and professionalism to take care of your traffic management requirements.
We have a wealth of experience working on high speed roadways including dual carriageways, motorways and roads with no hard shoulder. Our staff are fully trained and conversant with the requirements set out in NHSS 12AB.