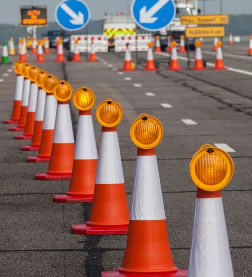 The team at Action TM have been hand picked, selected not only for their individual skills and knowledge of both the traffic management and events industries, but also for their ability to work as part of a highly motivated team of people. We pride ourselves on having the very best people in our organisation to be able to deliver exactly what we promise our clients.
We provide rigourous training programs throughout our organisation to make sure that the team's skills are always up to date and in line with current legislation. Traffic and health & safety laws change frequently, and so must we to stay up to date with our skills, knowledge and training. That's why we keep in touch with all of the relevant governing bodies to stay two steps ahead of the game at all times.
We are always on the look out for exceptional individuals to join our team as the business expands, so if you are a highly motivated team player and willing to accept the latest training, then check out our careers page.