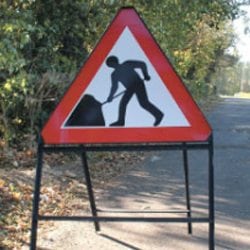 At Action Traffic Management we beleive in delivering on our promises to provide the very best in traffic management solutions. That's why we carry out meticulous site surveys, plan every project down to the minutest detail, provide professional detailed, yet easy to understand traffic management drawings, and carry out traffic management applications with the professionalism our customers expect and deserve.
Our entire team from office staff to road operatives, and IT technicians to surveyors are all highly trained, highly skilled, and highly motivated to offer the very best traffic management solutions to our clients. Where does this motivation come from? It comes from looking after our employees so that every member of the team is valued equally.
By training and valuing our employees we generate a work ethic of quality in our services that has been noted by our clients and keeps them coming back to us time and time again. Sure we come up against challenges from time to time, but who doesn't? Our team are always up for a challenge and have the knowledge and experience to deal with any situation thrown at them. That's what being part of a team is all about, working together to get the job done. That's Action Traffic Management's work ethic.