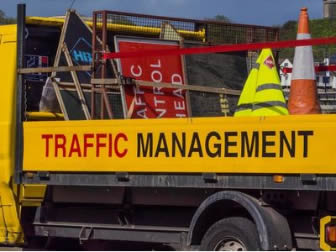 Action Traffic Management brings a wealth of experience from the Street Works industry, and is set to revolutionise on-street filming and events. We ensure that all Production, H&S, Legislative and Highway Authority requirements are met, and that target dates are achieved. Our complete management package consisting of design, approvals, advertising, liaison, implementation and on site logistics will ensure our clients are free to do what they do best. Making high quality productions.
The Managing Director (Mark Wilson) has over 25 years experience in Traffic Management design, large scale event management and bespoke Traffic management training days. His work with Councils throughout the UK has contributed to Action TM being in a position to offer the highest grade service available in the industry.
Action TM has forged contracts with handpicked professional traffic management suppliers throughout the UK and Europe to ensure immediate response to requests should the need arise. This also enables us to handle the volume of work the industry demands, while maintaining the high quality management they deserve.